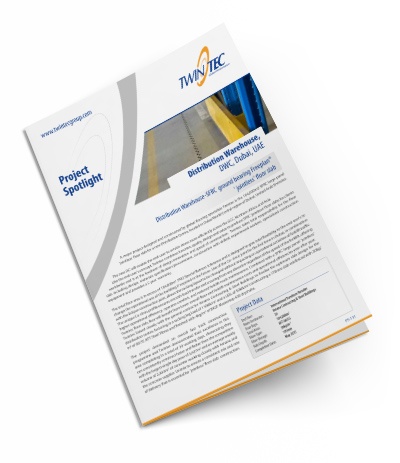 A major project designed and constructed by Twintec is the 104,000m2 SFRC large panel 'jointless' floor slab for a new Distribution Centre, located in Dubai World Central region of Dubai, United Arab Emirates.
THE PROBLEM
The end user client demanded large 'jointless' panels for business effciency and reduced maintenance coupled with a fast track construction programme.
OUR APPROACH
Twintec combines function, quality, design and value to produce SFRC 'jointless' floor slabs for clients worldwide and is at the forefront of design innovation and speed of construction.