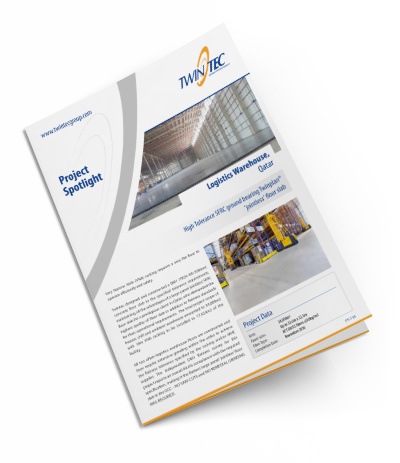 Twintec designed and constructed a DM1 (TR34 4th Edition) concrete floor slab to the specified tolerance requirements for a prestigious client in Qatar, who demanded the highest quality of floor slab in addition to flatness standards for their operational requirements.
THE PROBLEM
The client was looking for international standards of construction that met his high operational demands and requirement for ongoing low maintenance costs.
OUR APPROACH
The lay a DM1 floor slab whilst maintaining all the operational and long term maintenance benefits of a large bay 'jointless' floor slab.No grinding within the aisles to achieve the flatness tolerance specified by the racking and/or MHE supplier.