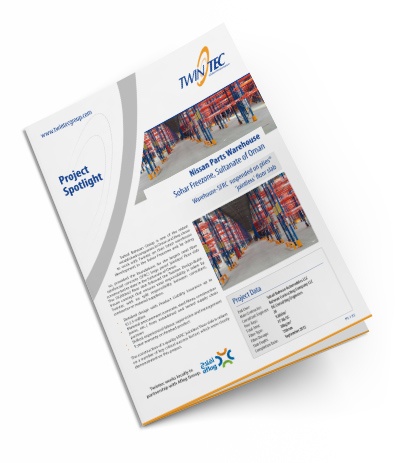 Suhail Bahwan Group is one of the oldest established companies in Oman and they chose to work with Twintec on their latest warehouse development in the Sohar Freezone and, by doing so, provided the foundations for the largest steel fibre reinforced concrete (SFRC) large panel 'jointless' floor slab constructed to date in the Sultanate of Oman.
THE PROBLEM
Ensuring quality, accountability for design and construction coupled with longevity for this busy parts warehouse, the floor slab was identified as a key asset by the end user.
OUR APPROACH
The 59,000m2 floor slab followed the Twintec Design-Build-Insure concept that ensures total responsibility is taken by Twintec with no split responsibility between consultant, contractor or material suppliers.