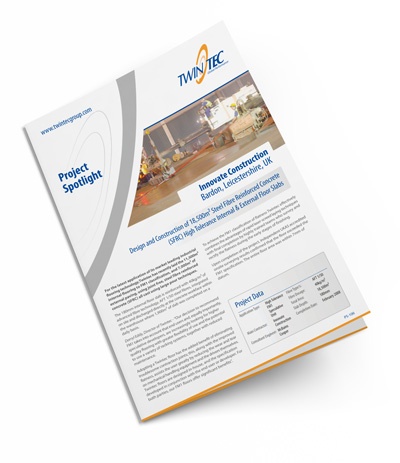 Design and construction of 18,500m2 steel fibre reinforced concrete high tolerance internal and external floor slabs.
THE PROJECT
11,500m2 internal floor slab 180mm thick reinforced with steel fibres to FM1 classification, together with 7,000m2 of external paving.
OUR APPROACH
Being involved at an early stage of the project enabled us to consider specific client requirements and demands, and offer advice to achieve floor slabs of outstanding quality.