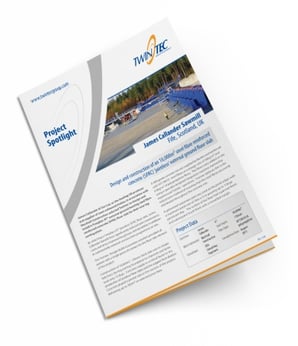 Twintec designed and installed an 18,000m2 external floor slab for a new log sorting plant in Scotland.
THE PROJECT
A Freeplan XT(R) jointless steel fibre reinforced concrete floor slab for James Callander Sawmill in Fife.
OUR APPROACH
We constructed a 170mm thick slab cast to simple falls from the log sorting foundation to channels and kerbs.