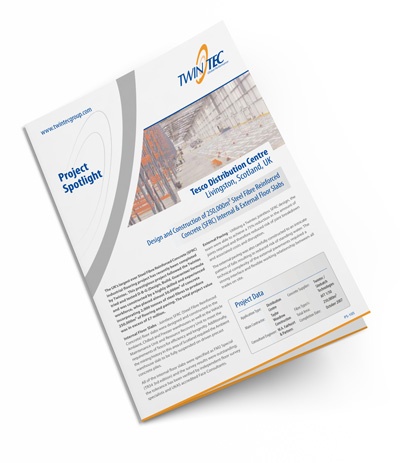 The design and construction of 250,000m2 steel fibre reinforced concrete internal and external floor slabs for Tesco.
THE PROBLEM
The internal floor slabs comprised of ambient, chilled and freezer warehouses, vehicle maintenance unit and resource recovery unit. External paving was also required.
OUR APPROACH
This project followed our design-build-guarantee

package and was constructed by a highly skilled and experienced workforce to produce 250,000m2 of flooring and paving.