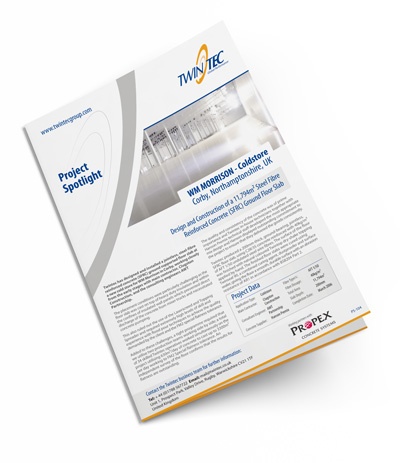 The design and construction of a 11,794m2 steel fibre reinforced concrete ground floor slab.
THE PROBLEM
As the floor slab was cast on top of heavy duty insulation within the confines of insulated wall panels, concrete pumping was required. A tight programme required that we use two production teams working simultaneously on the project.
OUR APPROACH
Twintec produced a 200mm thick, ground bearing jointless SFRC floor slab using a highly skilled workforce to achieve the FM2 Special flatness tolerance.