As an integrated logistics provider with innovative solutions for the entire supply chain incorporating procurement logistics, order management, product- specific storage, retail/end user distribution on a global scale.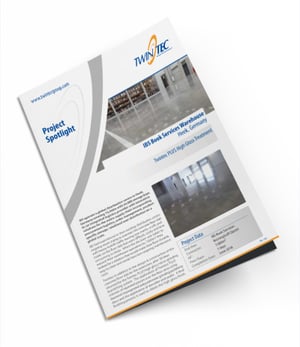 THE PROBLEM
IBS had experienced in their existing distribution centre ongoing issues trying to maintain the concrete floor slab with heavy forklift traffic leaving tyre marks, scuffs and marks on the floor slab that were difficult, costly and time consuming to clean.
OUR APPROACH
The application of Twintec PLUS consists of repeated passes over the floor area using diamond impregnated polycarbonate grinding/polishing discs and the application of densifier and sealer.