Published on 31 July 2023
Through industry research and applying 35+ years of knowledge, Twintec are excited to announce the introduction of the new AFT® TwinMesh macro and micro synthetic fibre solution for concrete reinforcement.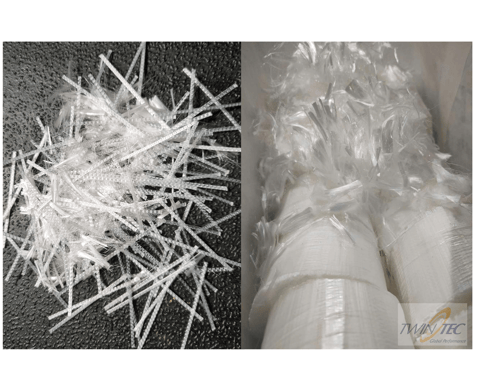 The AFT® TwinMesh is packaged in 4.6kg dissolvable bags, combining 4kg of Macro Synthetic fibres and 0.6kg of Micro Synthetic fibres. AFT® TwinMesh delivers benefits to the concrete in both the plastic and hardened state:
Outstanding post-crack performance.

Cost savings compared to supplying & placing wire mesh.

Minimises plastic shrinkage & settlement cracking in concrete.

Improves impact & abrasion resistance in concrete.

Easy to screed & finish.

Will not rust & safe under foot.



WE UNDERSTAND YOUR NEEDS ARE UNIQUE - SO ARE OUR SOLUTIONS
By offering 4.6kg fully dissolvable bags, not only does AFT® TwinMesh greatly reduce waste at the batch plant, but also minimises the likelihood of adding the wrong dosage rate. The dissolvable bags are environmentally friendly without sacrificing performance associated with using recycled plastic products.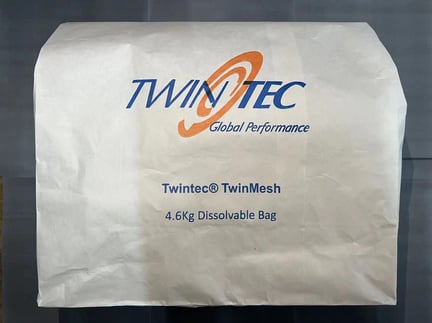 The AFT® TwinMesh has been tested in Australia to the requirements of MRTS273, demonstrating great post crack performance and approved for use by TMR, Redland City Council and Gold Coast City Council to date. In many instances, AFT® TwinMesh can be used as an alternative to using SL62, SL72 and SL82 steel mesh.
By combining the benefits of Micro and Macro synthetic fibres, AFT® TwinMesh is suitable in a range of applications, including:
Footpaths & cycleways

Driveways

Slab on ground

Boat ramps

Shotcrete

Topping slabs