Published on 27 June 2023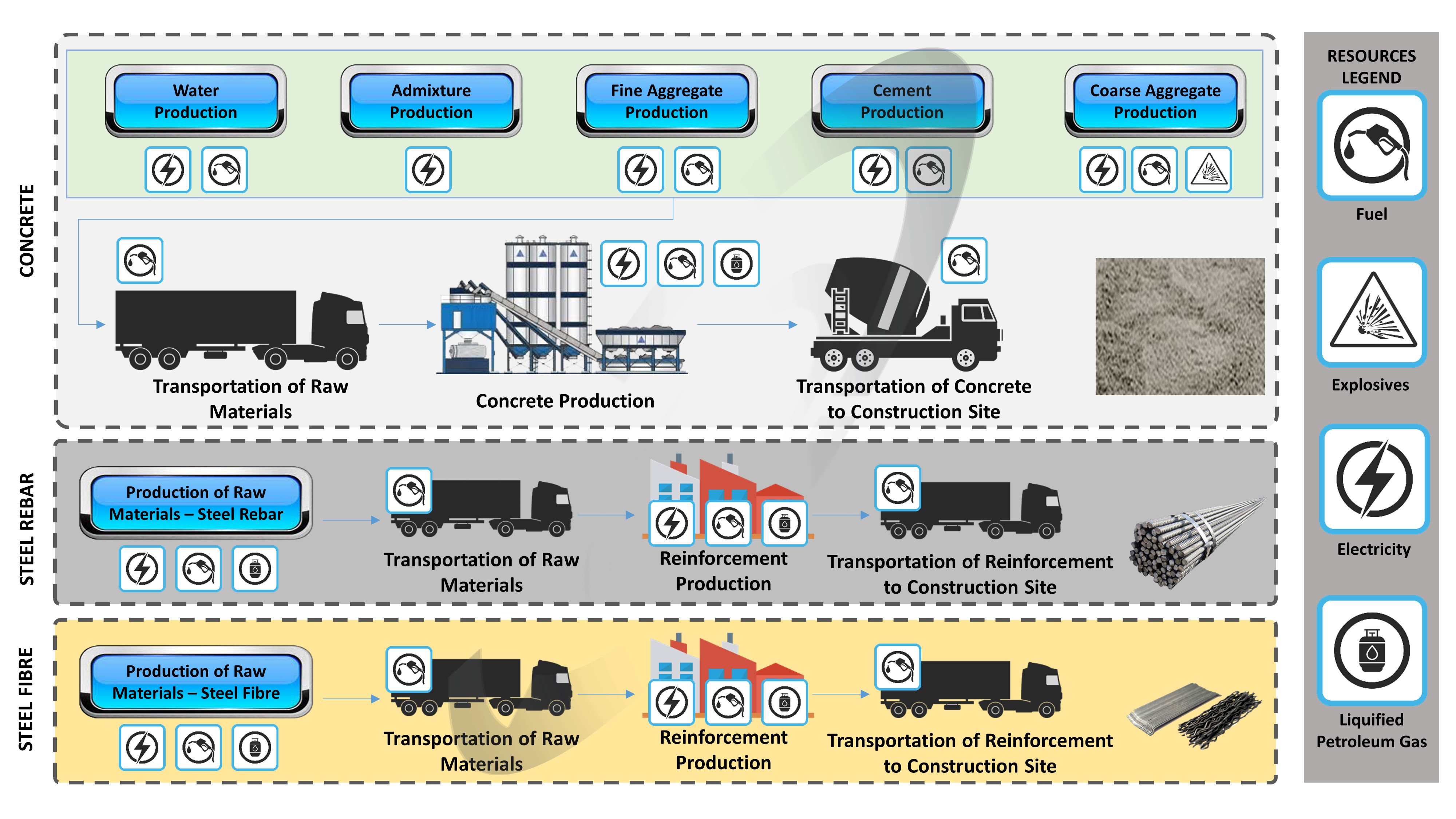 Twintec integrates sustainability throughout its businesses - reducing environmental impact is a social responsibility to care for, and protect the environment for our generation and future generations to come.
It is widely known that the embodied carbon or ECO2 emissions of concrete, steel and associated materials required for concrete floor slab construction has an impact on the environment - requiring energy to produce and distribute.
Cement is the source of approx 8% of the world's carbon dioxide (CO2) emissions and as one of the main components of concrete it measures roughly around 307.59Kg CO2e/m³ for a C28/35 mix design.
Steel rebar reinforcement emits approx 2.77 Kg CO2e/Kg for newly manufactured rebar.
Reduction in cement & steel bar usage in a concrete floor slab will significantly reduce CO2 emissions.
WHAT TWINTEC CAN OFFER
ECO Freeplan® floors are designed to optimise environmental sustainability and cast in large panels using steel fibre reinforced concrete (SFRC) - all the benefits of a Twintec Freeplan® floor plus a reduced environmental impact. It combines design solutions to optimise slab thickness & reinforcement, with specific materials and defined production processes for an overall reduction in embodied carbon (average 30%).
With the expertise of our Research and Development team, our slab design is optimized to provide a reliable solution to end-user with the highest consistency in design calculations and lessen the effect on the environment. Twintec ensures that specifications, loading requirements and all technical considerations are well measured and undergo value engineering assessment resulting in an optimized slab thickness design compared to the traditional slab resulting in a lesser concrete volume.