Published on 20 September 2021
Twintec is a world renowned SFRC specialist.
The knowledge within the Twintec Group comes from our people, many of whom are experts in their respective fields, and experience of more than 35 years, creating a wealth of knowledge and expertise to offer an array of services to our industry.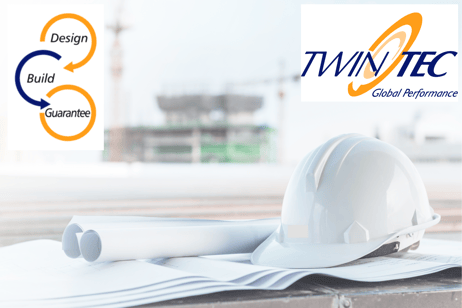 "People are our most valuable resource, they are the primary asset of the Twintec Group. Their knowledge, skill, experience and dedication represent a value that cannot be put into figures on a balance sheet – they are the life blood of the company" Bruno Lazzari, Twintec Group Founder


With our "Total Offer Concept" forming the backbone of the group, let's take a look at the services we offer in Australia.......
---
WE UNDERSTAND YOUR NEEDS ARE UNIQUE - SO ARE OUR SOLUTIONS
We have a service to fulfil almost any requirement in relation to your upcoming and future concrete flooring project. Services can be tailor-made to your specific needs and requirements. The scope of works can be as big or small as you choose and adaptable along the way.
The local team together with the Twintec Group expertise is here to assist you, whatever your specific needs.
Design
R&G Engineering is the Twintec design & engineering team providing tailor-made design solutions. Their experience and expertise in sustainability and personalised design solutions has resulted in long term relations and experience worldwide with real estate investors, developers, consultancy firms, contractors, end users, local authorities, standards committees and universities.
Twintec can be engaged at the earliest stages of development planning to offer the best design solution to benefit the end user. Design can also be provided at tender stage to a main contractor for consideration and costing with a concrete placer of choice.
Other services available can include: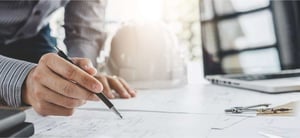 Concrete mix design reviews

Third party or peer reviews

Surveying

Client specific Design Brief production
Learn more about our structural design approach and capabilities HERE.
Twintec Australia can extend the normally accepted 1 year defects liability period up to 7 or 10 years, giving both the end user and investor piece of mind.
The guarantee is supplementary to our design and will involve rigorous checks throughout all phases of construction. Pre-pour checks including mix design and placement methodology reviews, daily ITP recording and detailing checks, through to post pour checks and aftercare for the nominated period are all included.
---
Fibres
Twintec provides steel and synthetic fibres for engineers/consultants to specify in their designs. Our flagship AFT®+10/60HE steel fibre has many benefits to serve a growing industrial floor sector, supported by EN14651 test methods. The fibres come glued in either a 1200kg bulk bag for use in a specialist fibre dispenser, or 10kg dissolvable bags for easy integration. The 10kg bags can be integrated into the agitator by means of conveyor or placed into the back of the concrete truck.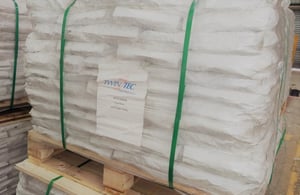 Engineers can be provided with Twintec software and technical data to enable design with our steel fibres. The comprehensive software can be used to create full designs with optimum performance and efficiency. Our engineers offer full training on this software and technical advice on fibre design, integration and performance.
---
Specialist Machinery
Topp & Screed is a member of the Twintec group of companies who design, manufacture, refurbish and maintain an extensive range of concrete laying and finishing equipment. In-house technical expertise and continuous innovation offers customers a unique service worldwide. All machines are available for the Australian market, including the revolutionary TS 6100e Electric Mini Superflat Screed.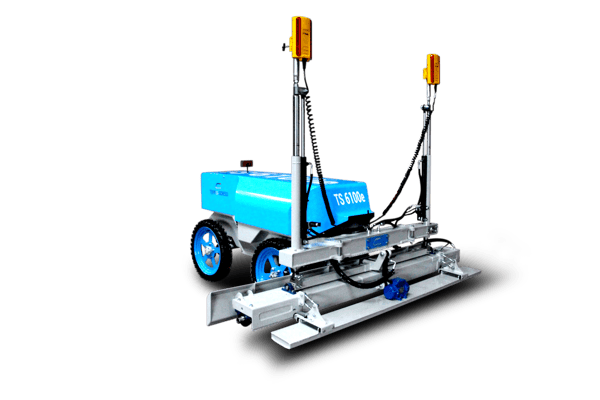 Other equipment includes the Fibre Integration Machine, Super Flat Screed and the Dry-Shake Topping Spreader. Explore the Topp & Screed range of equipment to fulfil your machinery fleet.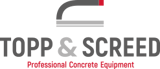 ---
Twintec Services & Renovation (TSR)
Twintec Australia offers a service for investigation, maintenance and where required adaptation, renovation or replacement of existing concrete floor slabs.
Twintec's experience and specialist knowledge in the design and construction of industrial concrete floor slabs makes them perfectly placed to offer expert advice on your existing facility.
Whether you are looking to invest in AGVs or repair your existing concrete floor slab, we can offer a local tailored service to meet your needs by maximising the floor's operational capacity and minimising future maintenance.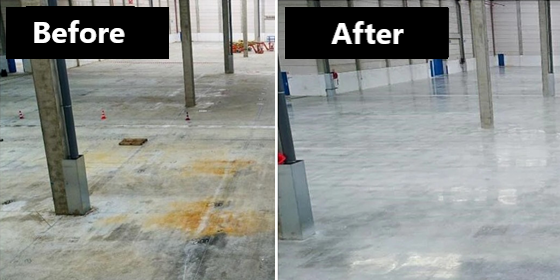 Services include:
Adaptation; upgrading flatness and weight tolerances, rebuilding

Repairs; surface damage, cracks, construction joints, racking bolt removal

Surface treatments; micro-grinding and polishing, dust reduction, increasing abrasion resistance

Maintenance; cleaning and cleaning products
---
Contact us today...
For any enquiry relating to the above Twintec services, contact our local business team to discuss further: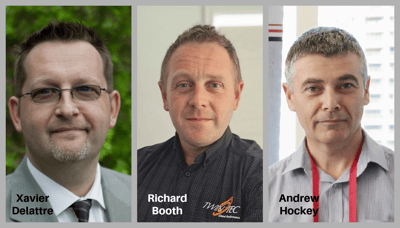 Xavier Delattre, Engineering Manager x.delattre@twintecgroup.com

Richard Booth, Construction Manager r.booth@twintecgroup.com

Andrew Hockey, Commercial Manager a.hockey@twintecgroup.com